The family business was established in 2013 by Konstantinos and Nikos Sarafidis, operating in the fields of commerce and tourism.
Group of Companies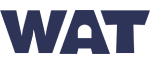 The company exclusively imports and array of innovative brands that fall into various categories – Living, Deco, Travel, Lifestyle, Gifts, Play. Vision of the company is the continuation of qualitative and innovative distribution of brands in Greece and other countries.

Α dynamic tour operator which specializes in the creation and implementation of tours, activities and team building concepts. The company has exclusive distribution rights for the innovative electric vehicle Trikke. All services are driven by a truly eco-friendly character.